Featured Testimonials
At Avionics Installations, Gary Rickett spends his days working on airplanes. "We install radios, navigation, communication, GPS, radar… everything you can think of to get an aircraft from point A to point B," he says. Unfortunately for Gary, chronic back pain from an old accident was starting to affect his ability to work. "I was hit by a car when I was fifteen," he explains, "and have had an ongoing problem with my back ever since.
As I got older, it got worse and worse." What was particularly troublesome was a feeling of pressure in his lower back. "It was like someone set a fifty-pound weight on my shoulders and I was just holding it with the lower back," he confides. "It was uncomfortable, to say the least." The problem became so severe that Gary could no longer do the things he wanted to do – not even normal daily activities. "I could walk around very carefully, but I couldn't turn, I couldn't bend," he describes. "I couldn't even wash my feet! I couldn't bend down that far. "I couldn't do anything except move very gingerly, very carefully, and at night, I couldn't sleep for more than an hour or two in a row, for years, because of the pain." Gary tried a variety of options in his search for relief but without much success. "I've tried homeopathic healers, I've tried massage therapy, standard chiropractic, reflexology," he lists. "All of them helped, but there was no permanent relief. "For all intents and purposes, I was just a walking zombie. I was pretty much unable to do anything and was even considering retiring." Gary finally found the help he needed when he consulted Dr. Jeremy Gordon.
Why DRX 9000?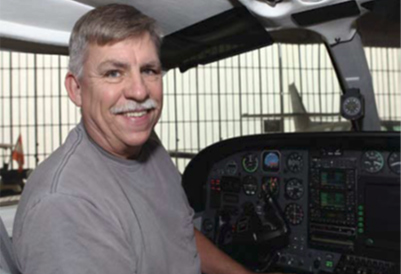 Dr. Gordon told Gary he was a good candidate for DRX 9000 non-surgical spinal decompression treatment. "Axiom Worldwide pioneered spinal decompression technology and has what I believe to be the best equipment available," says the doctor. "The technology incorporates innovations in spinal decompression therapy that offer hope for non-surgical relief of persistent back pain."  DRX 9000 technology has multiple design elements that make therapy easy on the patient. Whereas other spinal decompression systems rely on the patient's strength to stay in position while the machine works, the DRX 9000 has specially designed harnesses to hold the patient securely in place.  "The harnesses enable the patient to relax while the DRX 9000 slowly, gently stretches and decompresses the discs in the spine," explains Dr. Gordon. "This gentle manipulation enlarges disc spaces and reduces the size and severity of herniated, bulging, or degenerative discs and restores nutrients and blood flow to the discs. "The main benefit of the DRX 9000 is that it is a drug-free, non-surgical alternative for people with herniated, bulging, or protruding discs; degenerative disc disease, or chronic lower back pain, as well as for those with post-surgical low back pain. "Unfortunately, many people are pushed into the direction of back surgery when it may not be necessary," cautions Dr. Gordon. "One of the most recent articles I read had a fifty-three percent satisfaction rate among people who had been through back surgery. That's not much better than a flip of the coin.  "By contrast, the DRX 9000 has a great track record. Most of the statistics that we're getting from doctors in this area show a patient satisfaction rate of between eighty-five and ninety-two percent. That's a much higher satisfaction rate than surgery."
Each DRX 9000 treatment is followed by cold therapy with electrical muscle stimulation to restore proper muscle tone, decrease inflammation, and maximize the effects of decompression. The system is so precise that it can target individual spinal discs, applying treatment in three dimensions to maximize healing and pain relief. And DRX 9000 is just one part of a comprehensive therapy program, adds the doctor. "In addition to electrical stimulation with hot and cold packs, we also offer low-level laser therapy, acupuncture, massage therapy, and clinical nutrition counseling. "We can work on both lumbar and cervical problems with the DRX 9000 technology," adds Dr. Gordon, "and we have been treating equal numbers of lumbar and cervical patients for these conditions. "Gary hadn't been able to find any kind of lasting relief before he came to us," reminds the doctor. "He was really limited in his ability to do most of his daily activities until he went through the decompression treatment, but he has responded very well. I'm pleased to have been able to help him get back to where he wants to be."
Improved Mobility
Gary confirms that the DRX9000 treatment has helped him tremendously. "After the first week or so, I began to notice a little relief from the pressure in my lower back," he recalls. "After a couple of weeks, I started feeling more mobility. "Three or four weeks in, I started to think maybe there was hope. This has been forty years of my life feeling at different levels of misery," reminds Gary, "and I started thinking, Gee, maybe there's hope. "After about two months, the pressure in my low back was gone, and the pain was reduced from a seven or eight down to about a two. That's a big deal." Having gone so many years with just an hour or two of sleep before waking, Gary's nights are a lot more restful these days. "Now, I'll sleep for five or more hours in a row," he marvels. "I typically get three or four hours of sleep in a row now. When you're used to getting only an hour to an hour and a half, here and there, to get four or five hours in a row…I feel completely rested."
The ultimate outcome has given Gary a brand new lease on life. "This process that I've gone through has improved my outlook," he assures. "I have a better attitude, and I believe that I can continue to get better. My mobility at work has improved tenfold." He records his thanks to Dr. Gordon. "Dr. Gordon is just a great guy," emphasizes Gary. "He's very caring, he's really concerned for his patients, and it shows. I just can't say enough about him."
*Results not typical. Results will vary for each individual.