Corrective Chiropractic care for spinal misalignments, postural issues, and sports injuries.
"I tell everybody about the program because it really works."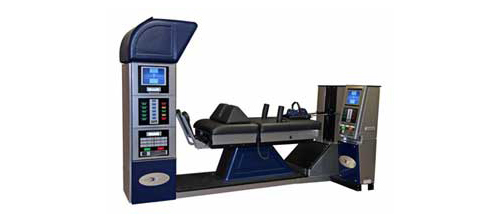 A non-surgical, drug-free approach to severe neck and back pain.
Chiropractic
Chiropractic is a natural, holistic form of health care that focuses on the structure and function of the nervous system and spine. The nervous system (comprised of the brain, spinal cord, autonomic nervous system, spinal nerves, and peripheral nerves) controls the function of your internal organs, immune system, muscles, skin sensation, pain, and your musculoskeletal system. Improper misalignments of the spinal bones (often called a subluxation), can lead to impaired function, decreased range of motion, weakness, and/or pain. Chiropractors use chiropractic adjustments to gently and precisely restore the normal alignment and range of motion to the spinal bones and joints resulting in the normalization of spinal function and optimal functioning of the nervous system. Using the chiropractic adjustment to restore function, the chiropractic physician is able correct or manage the underlying cause of your condition, rather than masking the symptoms with the use of drugs or injections.
Disclaimer
DeLand Chiropractic & Spinal Decompression complies with applicable Federal civil rights laws and does not discriminate on the basis of race, color, national origin, age, disability, or sex. DeLand Chiropractic & Spinal Decompression does not exclude people or treat them differently because of race, color, national origin, age, disability, or sex.