Corrective Chiropractic care for spinal misalignments, postural issues, and sports injuries.
"I tell everybody about the program because it really works."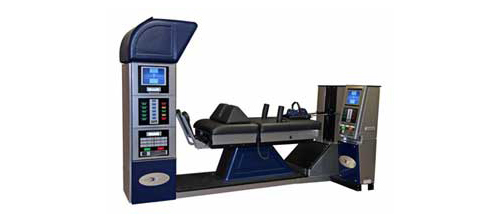 A non-surgical, drug-free approach to severe neck and back pain.
DOT Physicals
Department of Transportation (DOT) physical examinations are conducted by a licensed medical examiner that is registered on the National Registry with the Federal Motor Carrier Administration (FMCSA). This physical examination meets the requirements as defined for individuals which are qualified to drive a Commercial Motor Vehicle with a Commercial Driver's License (CDL). Most DOT physical examinations are valid for up to 2 years, but may be less than 2 years when it is necessary to monitor a condition, such as Sleep Apnea or Hypertension. If the medical examiner finds that the person he/she has examined is physically qualified to drive a commercial motor vehicle (CMV), the medical examiner will furnish one copy of the results to the person who was examined and complete a Medical Examiner's Certificate. We recommend drivers have physical examinations 45 days before the expiration of their previous medical certifications.
Disclaimer
DeLand Chiropractic & Spinal Decompression complies with applicable Federal civil rights laws and does not discriminate on the basis of race, color, national origin, age, disability, or sex. DeLand Chiropractic & Spinal Decompression does not exclude people or treat them differently because of race, color, national origin, age, disability, or sex.